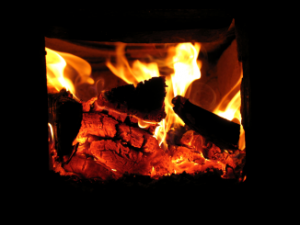 Modern furnaces are designed to deliver many years of effective service. If not properly maintained, however, your furnace may not last as long as expected and may cost you money on needless heating repairs. As a New York City heating company with extensive experience in furnace maintenance, repair, and replacement services, HUB Plumbing & Mechanical NYC is pleased to provide these useful tips for maintaining the life of your furnace.
Seasonal Preventative Maintenance
Regular heating system tune-ups by one of our expert technicians at HUB Plumbing & Mechanical NYC help ensure that your furnace is operating at peak energy efficiency, saving you money on monthly energy bills. Because furnaces burn fuel to generate heat, it's critical to make sure that fuel isn't being wasted through leaks, gaps, and obstructions in flues, pipes, or chimneys. During regularly scheduled checkups, our skilled HVAC technicians use combustion analyzers to calculate your furnace's fuel efficiency.
Duct Sealing and Insulation
Forced-air heating system ductwork not only delivers conditioned air but removes stale air as well. Leaks and gaps in ducts not only disrupt the air delivery system's balance but can in an up to 30% loss of conditioned air. Our professional HVAC technicians at HUB Plumbing & Mechanical NYC can ensure that heated air is efficiently delivered to your home's living areas, saving you money and limiting the level of dust and other allergens. The Environmental Protection Agency (EPA) recommends that ductwork undergo seasonal inspection to help protect against carbon monoxide poisoning.
Energy-Saving Home Improvements
You'll be pleased to discover that HUB Plumbing & Mechanical NYC also offers home improvement services that help you save money. From a programmable thermostat that lets you control home temperatures whether you're at home or away to affordable heating repairs and retrofits that help your furnace operate at optimum energy efficiency, our business is to keep you and your family comfortable in your New York home by extending the life of your furnace. To learn more cost-saving tips or to schedule an appointment for services, call us today at 646-862-7059.