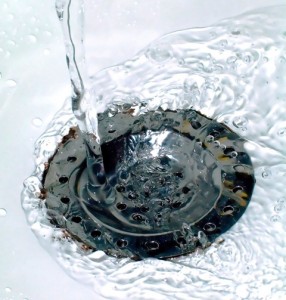 Whether the sun is shining and the heat is off the charts or the snows of winter are piling up in your yard, the drains and pipes that serve your home need a certain amount of attention and maintenance all year long. No matter what sort of drain cleaning problems you may be facing, our plumbers at HUB Plumbing NYC have the know-how to help you out. It all starts with detection and acting fast.
Detection is Important
Taking notice of your drain's performance is one way you can detect a clog early. Slow draining water is a classic sign of a clogged drain. Depending on the drain that is showing signs of trouble, you might also start to notice a bad smell coming from a drain. If water stops draining completely or you find fluids backing up out of your drain, it's time to call our New York City plumbers right away.
The Gamble of Waiting

Some people might choose to wait and see if the drain will unclog itself. Depending on the severity of the clog, waiting can be a gamble. The smells from blocked drains can spread throughout your home, and even cause health problems. Without proper drain cleaning, overflowing drains can cause build-up for bacteria and other nasty elements, resulting in allergies and worse. Getting your drains properly cleaned right away is best for your health and your home.
Our expert plumbers at HUB Plumbing NYC can help you detect the cause of your clogged drain in addition to helping you out with drain cleaning. Whatever season it is, if you detect a serious drain clog, call us at 917-634-8888.