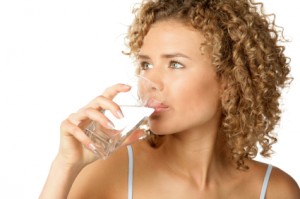 Many people have turned to bottled water for drinking purposes, either because they don't like the taste of the water that comes from their taps or because they worry about what they may be drinking at their own homes. At HUB Plumbing NYC we know just how important it is to keep your family healthy, which is why we offer water filtration services to improve the quality of the water in your home.
Better Taste
Water that has been filtered often has a better taste than untreated water. A filtration system can help to remove harmful chemicals and other particulates that can alter the taste of your water. Our New York City plumbing professionals have experience installing water filtration systems, so you can be sure that your water will taste better. We will provide you with a system that fits your exact needs and we will have it installed as quickly as possible so you can start to enjoy it.
Healthier Water
Drinking plenty of water is an essential part of achieving optimal health. When you feel unsure about the drinking water in your home, it can be difficult and expensive to replace tap water with bottled water. Water filtration can remove contaminants such as:
Lead
Radon
Parasites
Giardia
Pesticides
Nitrates
If you want cleaner water in your home that tastes good, contact us, HUB Plumbing NYC,  at 917-634-8888 today to see how our filtration services can help keep your water free from harmful substances and make it drinkable right from the kitchen sink.