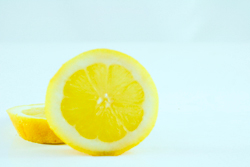 Routine maintenance on your garbage disposal is simple, quick and can keep your disposal running for an extended period of time. Use these home garbage disposal maintenance tips to help prevent odors, blockages, costly repairs, and early replacement.
Remember to run cold water during use for at least 20 seconds. Garbage disposals need water running through the pipes to flush waste and prevent stoppages.
Limit the amount of food you put in your garbage disposal at one time. Allowing too much food into the pipes, although chopped, can quickly cause them to back up. Should you encounter a clogged drain or clogged pipes, HUB Plumbing, your New York City NY plumber, is available for immediate plumbing service.
Avoid pouring harsh chemicals, foreign objects, coffee grounds, or bones into the garbage disposal. Also, grind small scraps of citrus peels in the garbage disposal to keep it smelling fresh.
Grinding ice cubes while running cold water in the garbage disposal will help sharpen the blades and keep it clean. Always call your local New York City plumbing company when routine residential plumbing maintenance is not enough.
The experts at HUB Plumbing are available 24/7 to help you with any plumbing repair or plumbing installation.