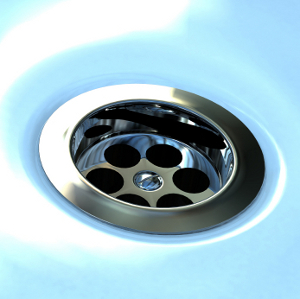 There are many problems that can occur with your plumbing that put a stop to your everyday activities. A clogged kitchen sink or backed up bathtub is just one of these common occurrences.  A slow-draining sink can prove a major inconvenience in your home, and is not a problem to be put off for another day. Rely on a professional plumbing company to get your drain back to flowing freely in no time, meaning you'll never have to be without proper plumbing. Our New York City plumbers at Hub Plumbing can clear your clogged drains, ensuring peak performance for your plumbing system today.
While there are many things that can clog your plumbing system, there is only one company to count on when it comes to clearing them. Using the latest technological advancements in drain cleaning, we can get your drain back to working order in no time. Clogged drains can become worse over time, often due to material buildup that continues to collect, so it is essential that you alleviate these issues as soon as they start. Our plumbing experts rely on various methods of drain cleaning, and we can diagnose the root of your clogging concern and devise the best plan for clearing it.
Oftentimes, the cause of these clogs can be material buildup, be it excess food and grease in your kitchen sink or hair and soap scum buildup in your shower drain. However, sometimes the issue is much larger, like a tree root growing into you sewer system causing a massive backup. This can be an emergency plumbing situation, which is why we are fully outfitted to handle such a situation and offer 24 hour emergency service.
When it comes to dealing with drain clogs in your home, do not hesitate to trust a plumbing professional to take care of this inconvenience today. With any comments, questions, or to schedule a drain cleaning service today, give us a call at 646-862-7059 or contact us online today.