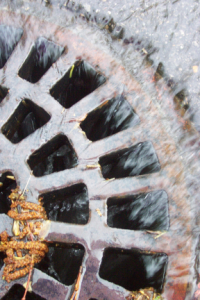 Being able to get sewage out of your home is important. You don't want to worry about having the water from your toilet, sink, or shower clogging your drain or creating an odor in your home. It is important that different parts of your sewer system, including a pipe leading to the public sewer system known as the house lateral, are working correctly. When you need maintenance, repairs, or replacements to your sewers, you want to ensure that you are dealing with a plumber in New York City that you can trust to come into your home and do the job right without complications. HUB Plumbing and Mechanical has built a reputation in the New York City area because we provide quality sewer and plumbing services to customers in different parts of Manhattan, Brooklyn, and Queens.
We hire only the most experienced plumbers, who come dressed in clean red uniforms and name badges and are committed to providing superior workmanship. They will come to your home as soon as possible, the same day, when you have an emergency repair and treat you and your home with the utmost respect. We understand that having a plumbing or sewer problem can affect your everyday life, which is why we work to ensure that we cause minimal disruption while taking care of any plumbing or sewer need you may have, no matter how big or small. We try to treat our customers like celebrities by providing what we call "Red Carpet service."
We provide a wide range of plumbing services to residential and commercial customers. Our plumbers can come in to do an inspection or a wide range of replacement, repair, or maintenance services on your home, including a sewer video inspection, replacement of water or sewer pipes, grease trap cleaning, plumbing fixture replacements, installation of tankless water heaters, garbage disposal repair or replacement, kitchen remodeling, sewer cleaning, or any other job you need. Call us at HUB Plumbing and Mechanical anytime, 24 hours a day, seven days a week, at 646-862-7059.