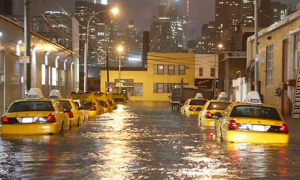 When Hurricane Sandy slammed into the East Coast, it left a wake of destruction in its path. Buildings were toppled and water lines and drainage systems were taxed, especially in the greater New York City area. Now the process of rebuilding after Hurricane Sandy has begun to put the pieces back together, and we at HUB Plumbing & Mechanical NYC want to do our part to help our fellow New Yorkers get back on their feet.
Who We Are
We are a plumbing services company that provides customer-centered attention to residential and commercial clients looking for a top-quality New York City plumber. Since 1999, HUB NYC has been meeting the needs of local residents and businesses in a timely manner and in a way that meets their busy schedules 24 hours a day, 365 days a year. As a result, we have garnered a reputation as the most honest and trusted plumbers in the area.
How We can help with Rebuild NYC and NJ
After the debris has been cleared, structures need to be repaired or rebuilt, which is where HUB Plumbing & Mechanical NYC comes in. We provide the foundation for the basic necessities of running water and drainage for any property. While there are too many plumbing services to list, these may be helpful:
Sewer, water, and gas re-piping
Water heater replacement, installation, and repair (including tankless heaters)
Water treatment to improve water quality
Sump and well pump services
Household appliance relocation and installation
Plumbing fixture repair and replacement (including toilets, sinks, faucets, and garbage disposals)
Underground fire piping repair
After such a devastating storm, sewers and drains become clogged. We also offer cleaning and water jetting services for sewers, storm drains, and roofs. Commercial customers may be interested to know we perform liquid waste and grease trap pumping.
Benefits of Service
Signature red-carpet service treats customers like celebrities
24-hour emergency service
Preventative maintenance checks
Service prices reduced by 20%
The celebrity experience we create for our customers is an effort to create a memorable first impression. Our courteous technicians roll out red carpet upon arrival to protect our client's floors. They wear protective booties over their own shoes, I.D. badges for proper security, and are smartly dressed in our recognizable uniforms.
At HUB Plumbing & Mechanical NYC, we strive to consistently meet our customers' needs to earn their business for life. Rebuilding after Hurricane Sandy is one of those needs. We proudly serve all five boroughs in the greater New York City metropolitan area. See how we are setting the standard in the service industry and contact us at 646-862-7059 to request our red-carpet plumbing services.